Volunteer Opportunities
Volunteer opportunities are generally available each spring at special events where the community is invited to participate in environmental initiatives such as tree planting and clean up days.
There may be other volunteer opportunities available at the UTRCA, including tree planting, trail maintenance, monitoring and bioengineering. For more information, please contact Mary Sloan (519-451-2800 ext. 277).
If you are interested in volunteering with the UTRCA, download our volunteer application form. Please print off and complete the form and send it via email, mail or fax to Mary Sloan (UTRCA, 1424 Clarke Road, London, Ontario N5V 5B9; fax 519-451-1188).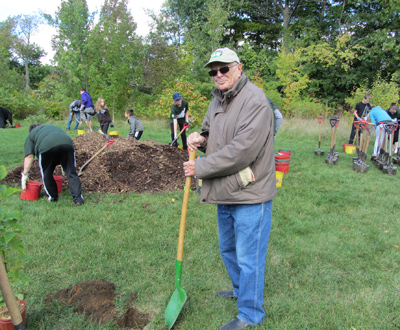 Lend the Environment a Helping Hand – Volunteer with Us!