Information for hunters
The UTRCA provides several properties for hunting. This page provides general information regarding hunting practices on our properties. All federal, provincial, and municipal regulations/legislation apply.
For properties that provide hunting area draws on specific game, please follow this link:
• Hunting Areas Draw/Registration
Applicants may apply directly to hunt at two properties in Perth County. Please follow this link for more information.
• Ellice Swamp and South Gads Hill Swamp Hunting Registration
Enter to Retrieve Game Admission Agreement 
The UTRCA provides an "Enter to Retrieve Game" (ETR) permit, free of charge, to persons who hunt adjacent to UTRCA properties and may have injured deer cross onto conservation land. This permit allows a hunter access to UTRCA lands specified on the agreement to retrieve their game. Please carry your ETR with you should you enter onto UTRCA property and be prepared to show it to an officer upon request. Please note that the carrying of a firearm or archery equipment onto UTRCA property can result in a fine.
Extended Access to Scout or Remove Equipment
Access to UTRCA property will be allowed prior to the season opening in order for permitted hunters to scout the area and put up tree stands. Access will also be permitted following the close of the season to allow for the removal tree stands. During these times no firearms (including archery equipment) will be permitted on the property for any reason. All hunters on the property must carry their permit on their person and provide it to an officer upon request.
All Terrain Vehicles
All-terrain and off-road vehicles are prohibited from all UTRCA property, including those open for hunting. The UTRCA owns many important natural areas that are home to thousands of species of plants, animals, fish, birds and other wildlife. Many of these species are rare and endangered. It is important that we protect these areas from damage that can be caused by all-terrain and other off-road vehicles. These machines can damage forest floors and disturb wetlands, threatening the health of the ecosystem and its inhabitants.
Anyone found using an all terrain or similar vehicle on UTRCA property is trespassing and liable to charges under the Conservation Authorities Act and the Trespass to Property Act ($2,000 plus the cost of restoring the damaged area).
---
Fishing the Thames
The fishing is good at Fanshawe, Wildwood, and Pittock Reservoirs, from shore or in your boat. All three lakes are home to perch, bass and northern pike, and Fanshawe also has walleye (see below for some of the fish species).
The Ontario Recreational Fishing Regulations Summary has information on licences, seasons and catch limits. The Thames River watershed is located in Fisheries Management Zone (FMZ) 16.
The Guide to Eating Ontario Sport Fish provides information on consumption guidelines.
Fishing Licences
All anglers between ages 18 and 64 must posses a valid fishing licence. People not in this age group do not need a licence, but have all the rights and responsibilities of people with a licence. Visitors from outside the province need a non-resident licence.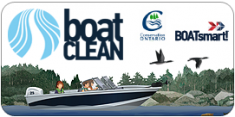 Hunting Forms
Parks & Recreation & Natural Areas