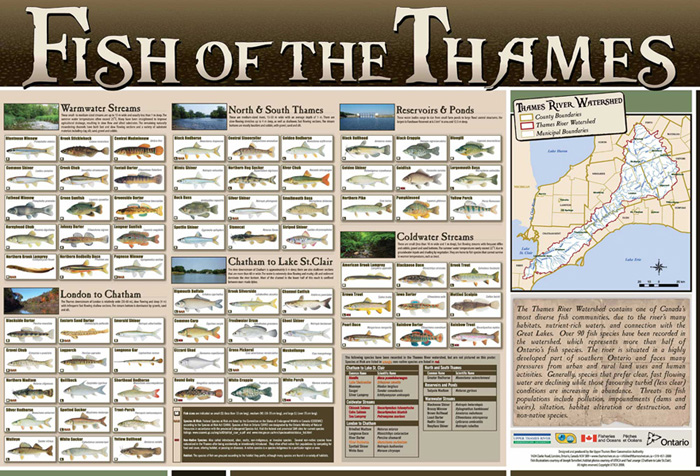 Fish of the Thames Poster
This eye catching poster lists the 94 species of fish recorded in the Thames watershed, illustrated with beautiful drawings of 72 species by Joseph Tomelleri. For each species, the poster indicates whether it is native to the Thames or is at risk, and gives the approximate size of the species. The poster also gives a brief description of six types of fish habitats found in the Thames River watershed, and identifies which habitat each species generally prefers.
Fish posters are out of stock! We've given away all our posters. Depending on demand, we will consider a reprint/update.